Command & Conquer 3 Tiberium Wars
Command And Conquer 3 Tiberium Wars,
Game Is a Real-Time Strategy genre made ​​by EA Los Angeles and Mass In Publish By Electronict Arts (EA).
Game features:
The ultra-responsive, smooth-as-silk gameplay C&C invented is now better than ever, intuitively placing your entire arsenal at your fingertips.
Over 30 Single Player Missions
In a vast open-world 'theatre of war' where each decision you make matters, you'll experience one cohesive, epic story told from the unique perspective of all three warring factions.
Observe, broadcast, and compete in thrilling online battles with innovations including all-new interactive spectator modes, VoIP communication, player commentary, and more.
Story Like You've Never Seen
High-definition, live action video sequences that seamlessly tie the game's epic story together featuring an unparalleled, diverse cast.
The game AI matches your style of play – choose from distinct AI playing styles such as 'rushing', 'turtling', and more, or level the battlefield and let the AI use its own tactics to give you the highest level of challenge.
Keep your opponent guessing by building flying battleships, wielding the power of terrifying Ion Storms, and combining units to form powerful never-before-seen super-units.
Technology Makes the World Come Alive
Lose yourself in reflected sunlight and scream in sheer joy as you blow chunks off of enemy tanks, structures, and anything else you can launch a rocket at. The game world gains a new dimension and the battlefield comes to life as the atmosphere fills with smoke, fire, haze, tracers, explosions, and state-of-the-art weather effects.
Intuitive and Evolved Interface
Fully evolved side-bar interface that allows you to fully manage your base operations while never leaving the action.
With multiple online game modes, all-new multiplayer maps, and a fully featured content editor, go online to see how you stack up in RTS' ultimate forum.
ScreenShot
Command & Conquer 3 Tiberium Wars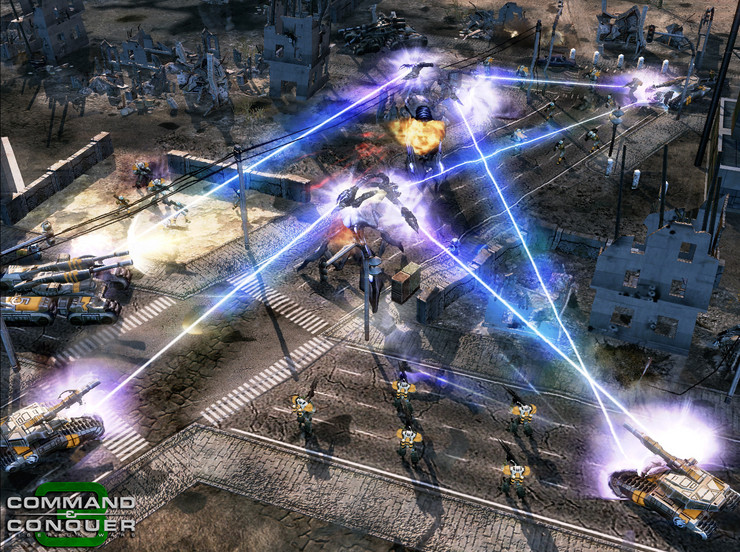 Command & Conquer 3 Tiberium Wars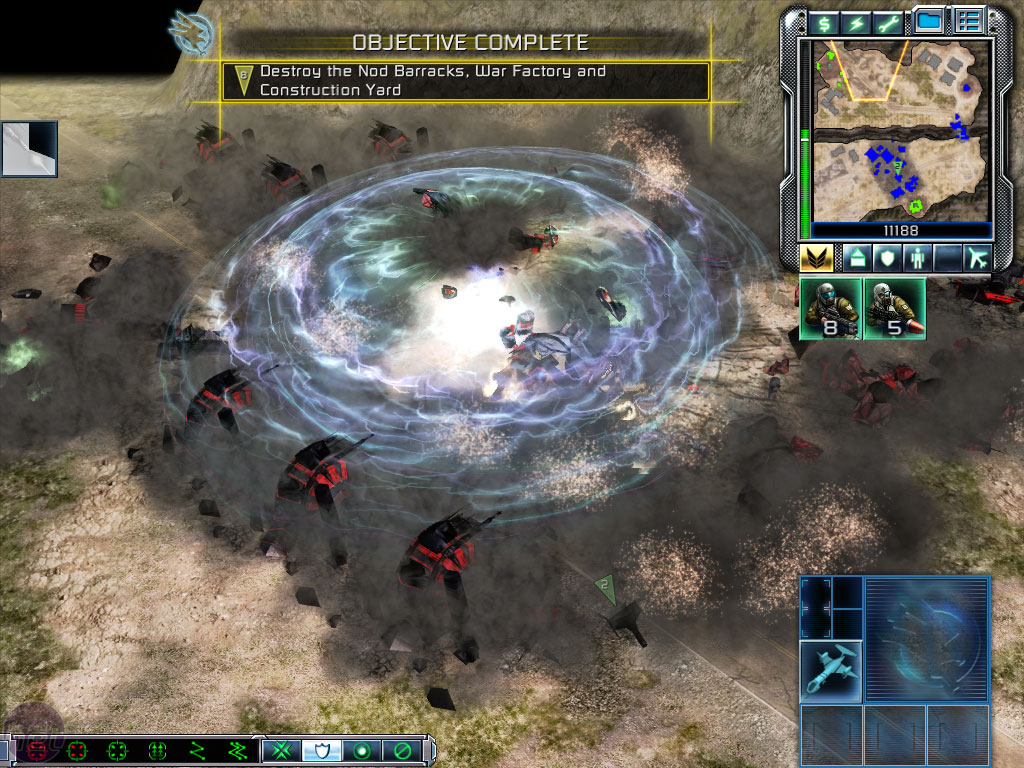 Command & Conquer 3 Tiberium Wars
Minimum system requirements:
Windows XP, Windows Vista (32 bit)

2.0 GHz or higher, or AMD equivalent / Windows Vista 2.2 GHz

512 MB RAM or more / Windows Vista 1 GB RAM or more

8x or faster DVD drive

6.0 GB or more of free space

GeForce 4 Ti series, ATI Radeon 8500 or greater video card
Download Command & Conquer 3 Tiberium Wars
Password